This is Where This Blog Start
Some time ago, a colleague said that he wanted to buy a wireless router and asked if anyone had a recommended model, which caused a heated discussion.
I remembered that my tp-link router was working unstable recently. Although restarting can solve everything, but the occationally delay and packet loss is really unpleasant, expecially during gaming. So I want to look for a new one that following these requirements:
Able to work stably for a long time without restarting.
Embedded switch with 8 ports is appreciate (though 4 is also OK) because I have multiple cabled devices such as desktop PCs and NAS.
With embedded VPN server.
My Old tp-link router can be used as a wireless AP, so the wireless function is not required
As cheap as possible
After listing the requirements, I start looking at enterprise routers instead of the usual wifi routers for home.
There is no doubt that the enterprise router was designed according to 7x24 hours, which can meet the needs of stability. As for the functions, the enterprise router is essentially a dedicated computer, and various functions should be able to be achieved through a certain configuration.
So in the end it was only a matter of price. The price of the brand new ones is really "enterprise", but a used one is cheap and easy to get on sites such as e-bay.
C892FSP
I got this one with about $30.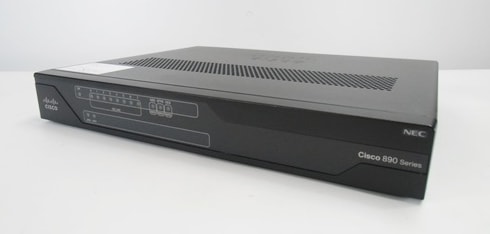 Cisco C892FSP-K9 Integrated Service Router
The Cisco 892FSP Desktop Router is a powerful management tool that delivers secure and reliable internet access across your mid-size> business or home. With a zone-based firewall, you will be able to block unwanted traffic and prevent intrusion into your system.
Cisco officially calls it ISR (Integrated Service Router), which means that it integrates three major network functionalities: router, firewall, and switch. Makes it suitable for small and medium offices.
The seller said that the system was reset. That's OK. (I realized that the "reset" is not what I thought, in a while later.)
Rear panel interface:


The router part provides two 1GbE RJ45 interfaces and one SFP interface.
The switch part has 8 switching ports, which are internally connected to the router.
In addition, there is a terminal interface for management.
But my PCs dont have the serial port anymore:(, so I bought another USB serial cable for this.
The cable is almost a half price of the router.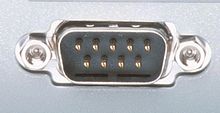 A small goal
First set a small goal for myself: complete the basic configuration, make a PPPoE dial-up and connect to the internet. This is what most wifi home routers did in default.
A little Trouble
I used MobaXTerm for terminal emulator. Connect the management port, set the serial port parameters according to the official documentation.
baud rate: 9600
data bits: 8
parity: None
Stop bits: 1
Flow control: None
Then there comes the CLI for configuration!
Something weird appeared on the screen:
rommon 1>
I cant enter configuration mode.
After spent some time on google, I realized that this is because there is no operating system in the flash memory, and a basic BIOS-like recovery system started when the boot fails.
Remember that the seller said it had a RESET, I realized that this is not the same "reset" as I thought.
The operating system of cisco router is called IOS(Internetwork Operating System).
To download IOS on the CISCO official site, you need to be a partner of cisco as a company or orgnization.
No way.
Fortunately I found the proper IOS for my router on the internet.
Thanks for your sharing guys.
Install Cisco IOS from image
Cisco IOS could be installed through TFTP. I used "tftpd64" to run a tftp server on my PC, use my old router to put PC and Cisco router in a subnet, and download image to router via tftp:
rommon 1> IP_ADDRESS = * ip address of router interface *
rommon 2> IP_SUBNET_MASK = * Subnet mask for LAN *
rommon 3> DEFAULT_GATEWAY = * LAN gateway *
rommon 4> TFTP_SERVER = * pc's ip address *
rommon 5> TFTP_FILE = * file name of system image *
rommon 6> tftpdnld
After completed, the router will start varification and installation automatically. And the normal CLI finally appears:
Router>
Thanks again for the guy who provided the image.
I failed to achieve the goal of accessing internet with new router in this article. But I will do it in the next article
Related
Preconditions For convenience, this article sets the following example configs: Connect the WAN port of the router to t[…]